Big PyData BBQ 2022
If you like cool talks about Data Science, Artificial Intelligence, coding or community, the Big PyData BBQ on July 7 in Mannheim is the place to be. The fourth edition of the annual Big PyData BBQ offers besides talks a lot of time and opportunities for networking over a delicious BBQ.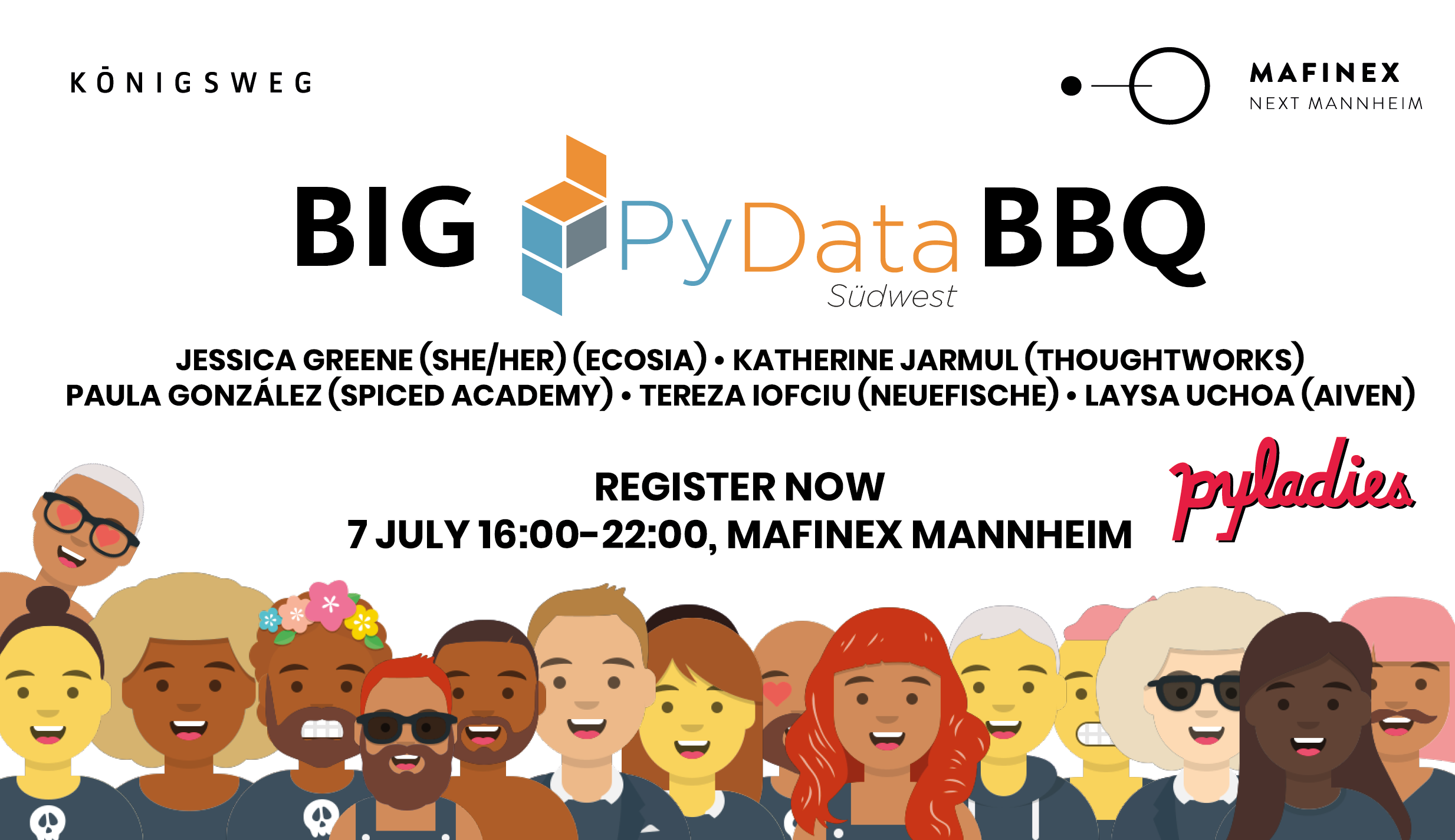 KÖNIGSWEG and NEXT MANNHEIM invite you to join the annual big gathering of the PyData Südwest community. This year the event will be able to take place without Corona restrictions - so we expect more than 200 participants at MAFINEX in Mannheim. Therefore a general registration is required, a quick one even very helpful.

We are very proud to announce five great female speakers - all PyLadies - for the event:

Like every time, there will also be great food & drinks, many more lightning talks and the opportunity to share and network.

Thursday, July 7, 2022, 16:00-22:00, at MAFINEX (Julius-Hatry-Straße 1, 68163 Mannheim).

Registration:

You are registering through the PyData Southwest Meetup - please join the group to register.

Register Now
Program:

From 15:30: Doors open
16:00: Start of the program
16:15: Start of the talks
17:45: BBQ & Drinks
19:00: Lightning Talks
19:15: Social Time & Drinks
22:00: End
Many thanks to the Python Software Verband e.V. for supporting the event.

Further information on the Big PyData BBQ:

Impressions from our last BBQ sessions
Learn more about KÖNIGSWEG and Data & Artificial Intelligence
Do you want to help the community? Apply now as a PyData advocate