Big PyData BBQ 2022
If you like cool talks about Data Science, Artificial Intelligence, coding or community, the Big PyData BBQ on July 7 in Mannheim was your place to be. The fourth edition of the annual Big PyData BBQ offered interesting talks and good opportunities for networking over a delicious BBQ.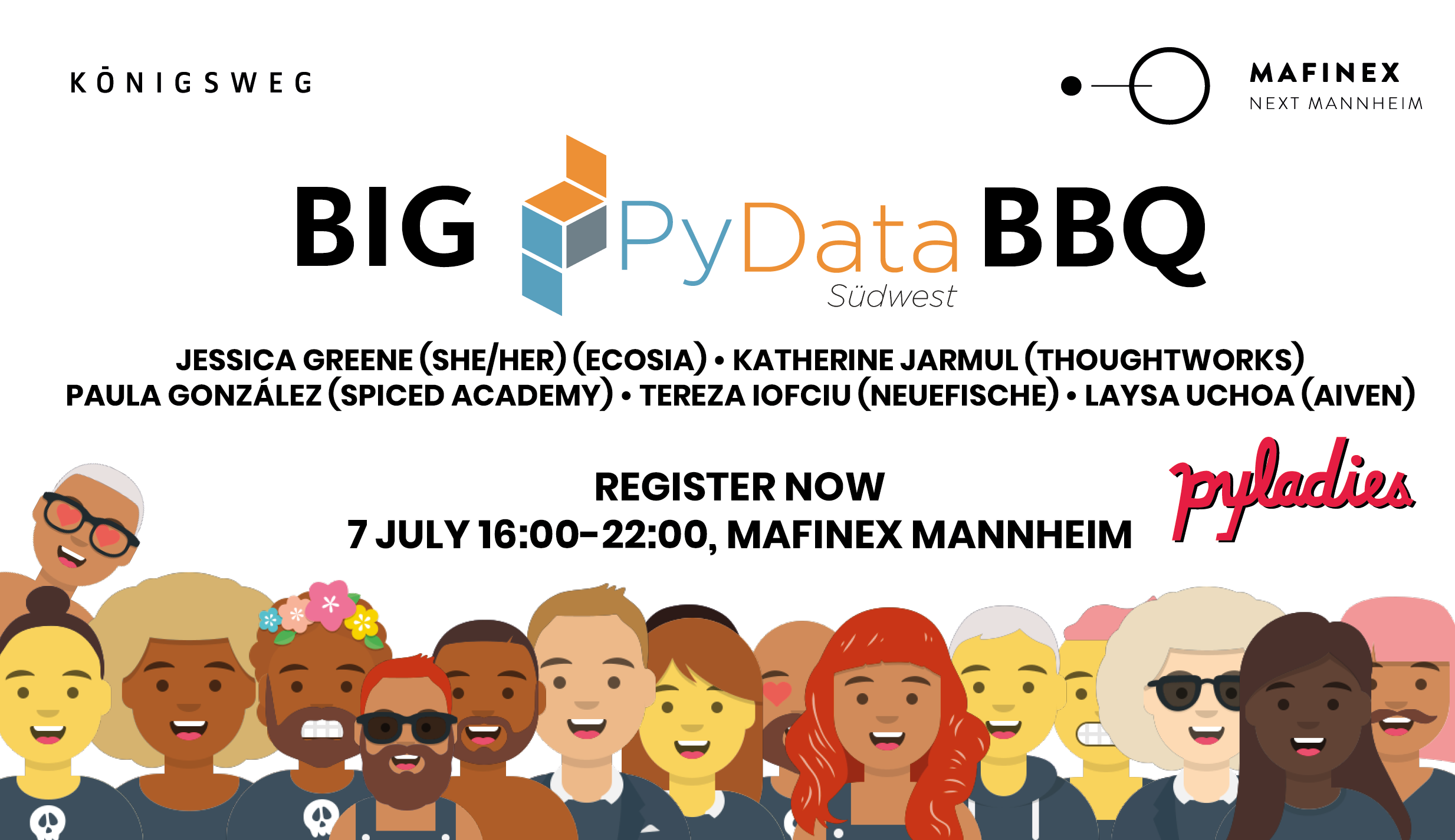 KÖNIGSWEG and NEXT MANNHEIM again cordially invited to the annual BBQ of the PyData Southwest Community. The event could take place without Corona restrictions this year - this time we could welcome more than 100 participants at MAFINEX in Mannheim.

We were able to attract five great speakers - all PyLadies - for the event:

Like every time, there was also great food & drinks, many more lightning talks and the opportunity to share and network.

Impressions of the Big PyData BBQ
Watch the Presentations on YouTube
Program:

From 15:30: Doors open
16:00: Start of the program
16:15: Start of the talks
17:45: BBQ & Drinks
19:00: Lightning Talks
19:15: Social Time & Drinks
22:00: End
Many thanks to the Python Software Verband e.V. for supporting the event.

Further information on the Big PyData BBQ:

Impressions from our last BBQ sessions
Learn more about KÖNIGSWEG and Data & Artificial Intelligence